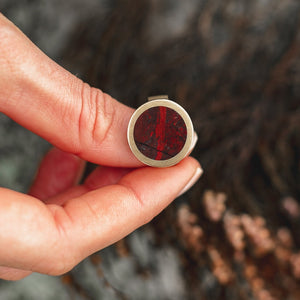 Frequently Asked Questions
If you can't find the answer below then please get in touch by clicking the link below.
Ordering, Delivery and Returns
How do I order a piece of Tarska Jewellery?

All of my pieces are made in small limited runs and I update my website as new items become available. Simply add the item you wish to order to your cart and proceed to the checkout.
How long will it take for my order to arrive?

For all in stock items, I aim to post orders within two business days.

All orders are sent via Royal Mail Special Delivery guaranteed by 1pm.

If you need something sooner, please contact me and I will try my best to accommodate.
Can I track my order?

All of my jewellery is sent Royal mail special delivery guaranteed by 1pm. I will email you when your item has been dispatched with your tracking information. You must be available to sign for your delivery, it cannot be left in a safe place.
Do you offer a bespoke service?

Unfortunately I don't offer bespoke pieces but check out my one of a kind creations for something a little different.
Can I order an alternative chain to the one in the listing?

Absolutely! Some of my pendants are pretty heavy so you are limited to using a chain that will take the weight. There are also some chain styles that don't work well with my loop and bar fastening but if you email me your request I will advise on what's possible. There may be an additional charge depending on the weight of the chain.
Can I order an alternative chain length to the one in the listing?

Of course, I am happy to supply any length of chain you wish. For anything over 20 inches there will be additional costs - get in touch for pricing.

 
Do you ship worldwide?

At the moment I only ship within the UK but I'm working on it!
Do you offer returns or exchanges?

Yes, you have 14 days from the delivery date to return your order and it must be unused and returned with original packaging. The return postage costs are the responsibility of the customer and items must be returned by recorded delivery. Please email me to arrange your return.
How long will my jewellery last?

All Tarska Jewellery is designed to last for future generations. Other than general wear and tear your jewellery should last a lifetime. My process is inspired by victorian scottish pebble jewellery and many of these pieces are still going strong today.
Can your rings be resized?

Unfortunately I can't make rings any smaller. I can usually stretch a ring up about 1/2 a size so I'd recommend ordering 1/2 a size down if you are doubtful. The natural stones can't withstand the high heats required to size down rings. Check out my ring sizing guide for some help with ring sizing.
Can I have my jewellery engraved?

This isn't something I currently offer but I'm working on it! Watch this space.
Where is your jewellery made?

All Tarska jewellery is handmade here in my workshop in central Scotland and all of the stones are cut and polished here too. A few elements of my jewellery are cast using the ancient lost wax method. I don't currently have the facilities to do this in-house so I use a UK based casting company for this part.

 
What is your jewellery made from?

All Tarska jewellery is made from recycled yellow gold and hand collected Scottish stones.

 
Why don't you sell silver jewellery?

I love gold! and I think the warmth of gold really compliments the natural stones. Silver is a softer metal than gold and although I did consider offering some pieces in silver, I found it wasn't best suited to some of my designs, so decided to stick to gold.
Are your stones ethically and sustainably sourced?

All of the stones used in my jewellery are hand collected so there is no mining involved. Most often the stone has only passed through one or two pairs of hands before being set into your jewellery. Every stone I use is completely traceable to the exact area in Scotland where it was discovered.
Are your stones glued in place?

I never use glue in any of my designs. The stones are set using a unique inlay process where the tension from the metal around the stone keeps it in place.
Where do the stones come from?

All of the stones used in my jewellery are collected by local collectors, geologists and myself from various areas throughout Scotland. Check out my individual listing's for more information on stone origins.
Do you offer a restoration service if my jewellery has been damaged?

Tarska jewellery is pretty hard wearing but over time scratches and wear and tear may appear like with anything. I offer a restoration service to bring your Tarska Jewellery back to life. Just get in touch for a quote.
What if my chain snaps?

I use the highest quality chains available in the UK and they are pretty robust, however accidents happen. You can easily have your chain repaired at a local jewellers for a small fee.