Ghrian Ring
Crafted with passion and precision, the Ghrian ring is a harmonious blend of chunky recycled gold and radiant Red Jasper.
Mindfully hand-collected from the idyllic beaches along Scotland's east coast near Fife and Montrose, each Red Jasper stone has its own unique character, making your ring truly one-of-a-kind.
Red Jasper – known as the "stone of endurance," Is an everlasting symbol of strength and resilience.
Each stone is cut by hand in my small studio, every one different in its own unique way. 
This is the only ring of this style and stone available for purchase right now - ready to ship in time for Christmas. The ring pictured is the ring you will receive. 
Size L
Stone Properties

Red jasper is regarded as an extremely protective and intuitive stone.

Known as the 'stone of endurance' it is often used to increase stamina, focus and determination. Consider it your trusty companion for improving performance whether it's a physical challenge or you just need a bit of a boost.

Use it to bring problems to light and provide insight in difficult situations or during times of change.
Details

Size: L

Materials: 9ct recycled gold and Red Jasper.

Satin (Matte) Finish

Dimensions: Band 5.6 x 1.4mm. Disc diameter 17.6mm. Disc width 3.6mm

Stone Origin: The Fife and Montrose coastline, Scotland.

Made in Scotland
Care

Gently clean your jewellery using a soft lint free cloth with lukewarm water and a mild soap. Gently pat dry. (Avoid harsh chemicals, detergents and abrasive cleaners)

All jewellery naturally tarnishes over time. The best advice is to store jewellery in a small airtight bag when not in use then pop it in its pouch. To remove tarnish a jewellery polishing cloth may be used.

Due to the nature of stone I do not recommend ultrasonic cleaning.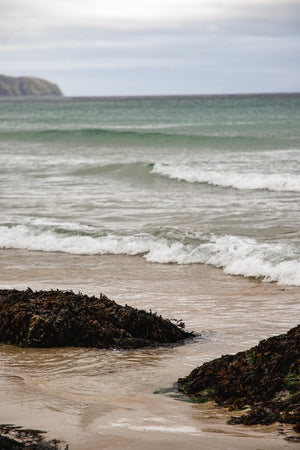 Known as the 'stone of endurance' our red jasper is hand collected along the beaches between Fife and Montrose on Scotlands east coast.